Texas get ready for an adventure, a Grand Adventure!
A brand new entertainment park, called Grand Adventure, will soon open in Weatherford, Texas. The center will also feature a VR Quest Arena – 6 Player System among other many amazing attractions.
According to the owners, Grand Adventure will probably be the largest family entertainment center in Parker County. The location will have more than 65,000 square feet of indoor and outdoor attractions, including: go-karts, mini karts, outdoor miniature golf, arcade games, a Virtual Reality attraction and on-site restaurant.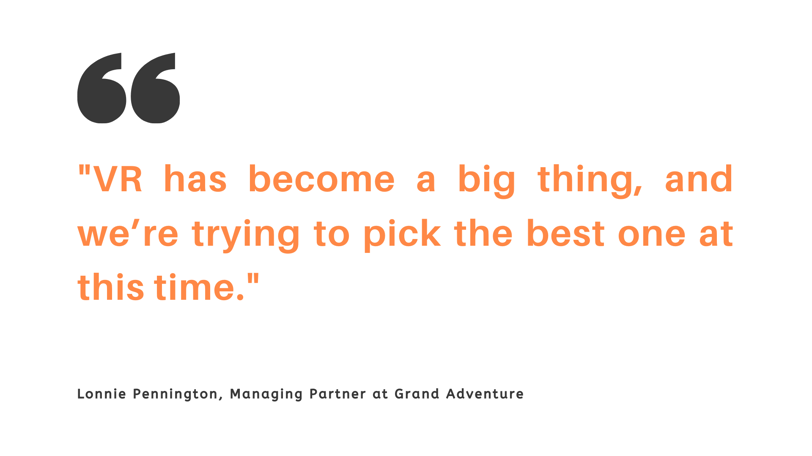 The owners really wanted a VR system in their new center, and they were very picky about it. Many products went through a detailed screening process, and finally they choose VR Quest Arena for their Virtual Reality attraction.
"I think the last few years Virtual Reality has become a big thing, and we're trying to pick the best one at this time —it will be a lot of fun and great", said Lonnie Pennington, Managing Partner at Grand Adventure.
Why Grand Adventure choose a 6-Player VR System?
Virtual Reality is on the rise and it's quickly advancing from a secondary attraction to a primary one. VR Quest Arena – 6 Player System maximizes all the advantages of a regular 4-Player arena, and comes with many benefits of its own.
The 6-Player System has a smaller footprint than most 4-Player arenas, yet it increases the throughput by 50% compared to the same 4 Player arenas. Increased throughput also means increased revenue. It will maximize income and raise the profit margin by half. Simply put, centers can have 50 % more income per game / per hour / per year.
Having a high capacity VR attraction is great for events and eSports competitions. Case and point, Grand Adventure is probably the biggest entertainment center in Parker county, they can use their VR arena for all sorts of social events: birthday parties, corporate outings, holyday specials, team buildings, eSports competitions and more.
Even if the 6-Player System increases player capacity by half, it still needs just one operator to manage things. The VR Quest Arena is very easy to run and it comes with user-friendly control software. Plus, it comes with 24/7 tech support in case is needed.
Grand Opening for a Grand Adventure
The new fun park, Grand Adventure, is owned by the Pennington Family and it's going to be operational around January 2020. If you are in the neighborhood and you want to have some fun, or test the VR Quest Arena system and games, pay them a visit!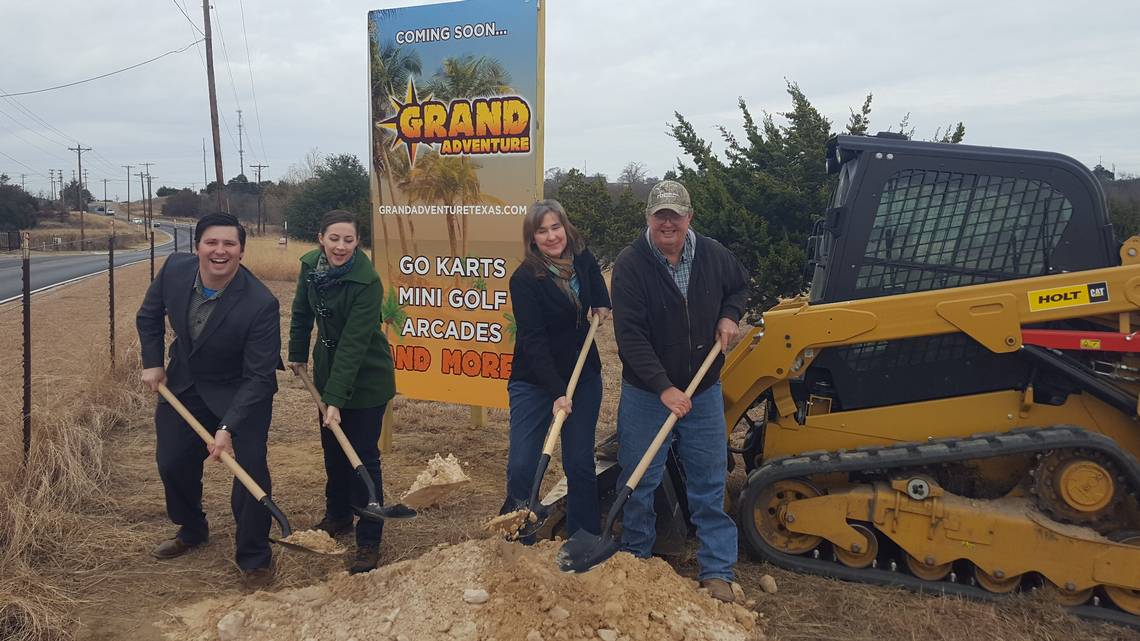 The opening date will be announced on the center's website:
https://www.grandadventuretexas.com
Are you ready to bring VR to your center?
If you would like to know more on how to benefit from an up to 6 player VR arena and how it can serve best your business, check out the VR Quest Arena and get in touch with us, write to us at office@inowize.com.